If you are a heavy Internet user or the type that regularly engages in online financial transactions, a Virtual Private Network (VPN) will assist you to attain anonymity, privacy, and security of your business.
The ever-growing concern on cyber-related crimes such as hacking and surveillance has primarily contributed to the rise in demand for VPN services in the past decade. The aftermath has been an increase in the number of VPN service providers, all of whom claim to offer unrivaled cyber-security.
Among other similar VPNs, one of such providers is Spy OFF VPN. Here is an informative 2023 SpyOFF VPN review covering all features provided by the firm.
What is Spy OFF VPN?
SpyOFF VPN is primarily a network service platform whose agenda is to shield Internet users from cyber threats. They provide privacy and anonymity by masking the true identity of the subscriber.
With a secret identity, your transactions are hidden from the watchful eyes of hackers and government agencies.
SpyOFF entered the VPN market recently but promises to wow clients with its vast array of advanced features to ensure maximum protection for Internet browsers.
How Does SpyOFF VPN Work?
When you subscribe to their VPN service, all your Internet interactions channel through an encoded tunnel to the SpyOFF server. From here, the server will then relay the information to the final destination.
The same also happens to all returning feedback; it has to pass through the VPN tunnel and the servers before you receive it.
The SpyOFF server usually has an IP address that is different from your actual location. So, all your Internet traffic appears to originate from the Spy OFF server rather than your exact location which makes it difficult for anybody to trace the data back to you.
By taking up the virtual IP, the server changes your geographical location meaning you can access restricted content censored by foreign countries.
If you intend to access restricted content in China, we recommend a VPN like Ivacy.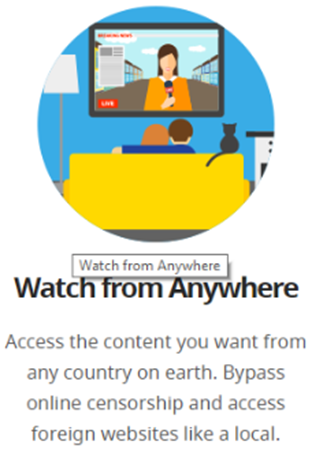 A Quick Look At Their Website
The spyOFF network services firm has its headquarters in San Marino. Its site can be accessed in English or German, though the former is the default language. To switch language preference, click on the drop-down menu on the right and select English.
Once on the website, you can get a first look at features and how they work, pricing, and the SpyOFF download procedure.
Key Features of the Software
Similar to any other typical VPN service provider, SpyOFF comes stocked with both basic and advanced features. These services include:
*IP masking and replacement
*Anonymous browsing
*Online privacy guarantee.
*Surfing the web at maximum speeds without buffering and other limitations.
*Connect to servers in up to 21 countries such as Australia, Belgium, Canada, Netherlands, UK, USA, and many more.
With such a vast array of options, you can access your favorite content from anywhere around the globe.
Free Trial and Payment Packages
SpyOFF extends a free trial option to all prospective customers. The free trial runs for 15 days during which you get access to all features of the paid package.
To enjoy this promotion, you need to sign up by opening an account with SpyOFF. Once the 15 days are over, you have the option to either terminate or pay for service. If you do decide to pay for the service, Spy OFF accepts credit cards from visa, discover, MasterCard, and American Express.
2 Packages
There are two packages that a customer can subscribe to namely:
(1) Starter
(2) Premium
The starter pack is billed at $11.99 a month and offers full bandwidth, absolute online privacy, and up to 300 server locations in the 21 nations. The Premium package goes for $8.33 and is billed annually, and you get to save up to 30% over the beginner package.
SpyOFF VPN Client Service Board
In our modern digital age, people have access to a plethora of internet-enabled gadgets namely desktops, laptops, smartphones, tablets, and even smart TVs. Regardless of the operating system on your device, a SpyOFF VPN download is achievable via the provider's website or from your vendor's app store.
Once you download and install the VPN client service, you need to open it to set up a secure internet connection. You can then select any of the 300 server locations from their list of 21 countries.
A majority of VPN service providers will have a maximum number of downloads you can have on your devices. However, the beauty of Spy OFF downloads is that there is no cap on the number of installations you can make.
Setting Up SpyOFF VPN
4 steps required:
(1) Click Here to Download SpyOFF
(2) Choose An Operating System (OS)

(3) Install SpyOFF
(4) Start Surfing Anonymously
Protocols
Like any other reliable online privacy platform out there, this service provider offers a variety of VPN protocols such as PPTP, L2TP, and Open VPN. The protocols work well with most operating systems be it Windows, Linux, Android, Mac OS, and iOS.
SpyOFF Review Verdict
The free trial service, high-speed connectivity, and 300 server locations are just some of its key selling points. The service also has good customer support; we sincerely hope that you'll experience the best customer support service when you give SpyOFF VPN a try.